Vegan Chocolate Fudge Cake
Quite Easy
Why not top this cake with a mixture of berries and juicy fig slices?  It works so well served as a pudding with a little vegan ice cream or cream.
This fabulous cake is everything you want it to be – rich and chocolatey, moist yet light and perfect for birthdays, weekends – family or friends to impress. 
If you want to make it with gluten free flour it will work well – the Carnation Vegan helps to keep the cake tender and fudgy.
Nutrition and allergy information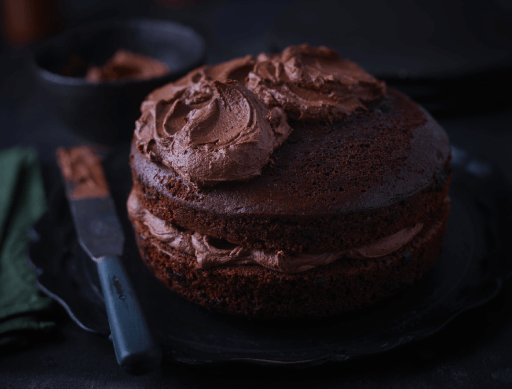 Be the first to review this recipe!
---
Unsweetened vegan milk alternative
2 x 18cm sandwich cake tins, greased and base lined with parchment
Step 1 of 10
Heat oven to 160°C, (140°C for fan ovens), Gas Mark 3.
Step 2 of 10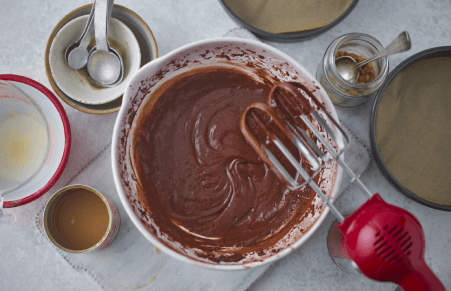 Beat the cake ingredients in a large mixing bowl slowly with an electric hand mixer until you have a smooth cake batter.
Step 3 of 10
Divide the mixture between the tins and bake for about 25 mins or until fully risen and a skewer inserted into the middle of the cakes comes out clean.
Step 4 of 10
Cool in the tins for 5 mins, then turn the cakes onto a rack to cool completely.
Step 5 of 10
Make the frosting while the cakes cool. 
Step 6 of 10
Break the chocolate into chunks and heat gently in the microwave, stirring frequently until the chocolate has melted. Cool for 10 minutes.
Step 7 of 10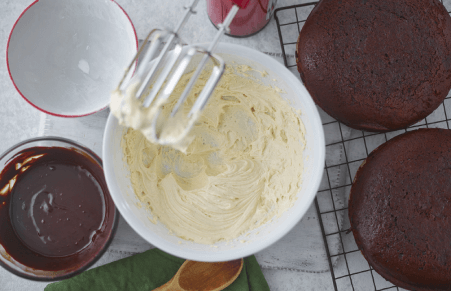 Beat together the Carnation Vegan and the vegan butter with electric beaters until creamy and smooth.  
Step 8 of 10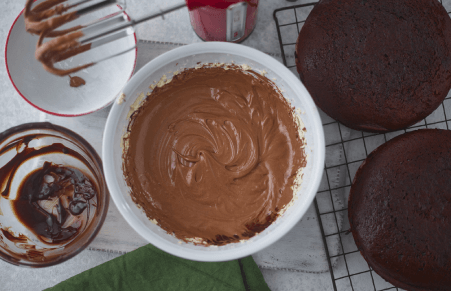 Gradually add 175g icing sugar, cocoa, vanilla and the melted chocolate.  Beat until thick and smooth.  Chill for 30 minutes then re whip for a thick spreadable icing, adding extra icing sugar if it's not thick enough to spread.
Step 9 of 10
To assemble the cake: place one half of the cake onto a plate, spread just under half the chocolate frosting on top then sandwich with the other cake and use the remaining frosting on top of the cake.
Step 10 of 10
Decorate with chocolate sprinkles or see tip!
Have you tried making this delicious recipe yet?
Let us know by reviewing it below