Quite Easy
We've used a mixture of dark chocolate in these brownies which we think works best but you can adapt them to whatever you like.  Great served warm with some raspberries and a small scoop of vanilla ice cream mmm...
These are insanely good – perfect for family treats, Valentines Day, Sunday pudding, charity bake sales, birthdays, Tuesdays…
Nutrition and allergy information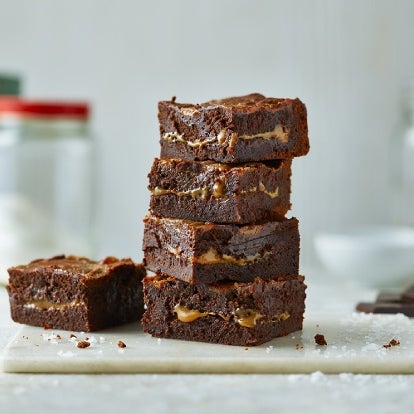 I run a market stall, every time we serve this it sells out fast. Give this a try - it can't fail to please. We love it!
---
Buttery baking spread* or butter, plus a little extra for greasing
Dark chocolate (we used half 70% and half 50% cocoa solids)
*recipe based on 70% fat baking spread
23cm (9in) square baking tin, greased and lined with baking parchment
Step 1 of 6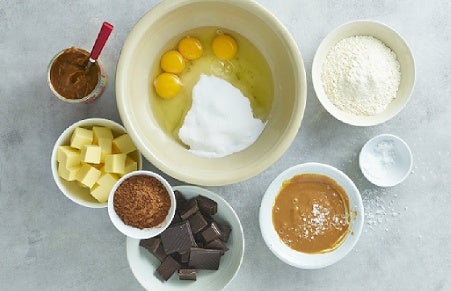 Preheat the oven to 180°C, (160°C for fan ovens) Gas Mark 4. Prepare the ingredients.
Step 2 of 6
Melt the butter and chocolate together over a low heat in a saucepan or 20 second burst in the microwave. 
Don't rush this stage to avoid burning the chocolate.
Step 3 of 6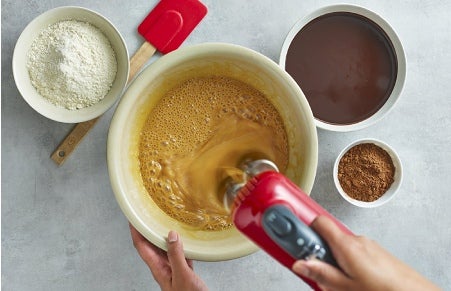 In a small bowl, beat half the caramel from the can with the sea salt – it will loosen. Put the rest of the caramel in a large bowl with the sugar and eggs, and beat with an electric hand mixer or balloon whisk. Beat in the chocolate and butter.
Step 4 of 6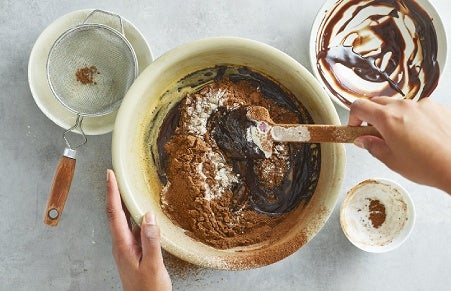 In another bowl, combine the plain flour, cocoa powder and then sift this on top of the chocolate mix. Mix until smooth. Pour half the brownie batter into the tin and spread out to the edges with a spoon or spatula.
Step 5 of 6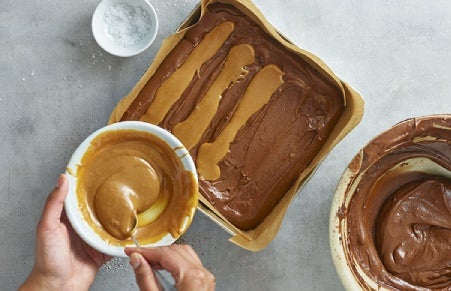 Using a teaspoon, drizzle half of the salted caramel on top of the brownie mixture in long stripes. Spoon the rest of the brownie batter on top and smooth it out, trying not to disturb the caramel beneath.
Step 6 of 6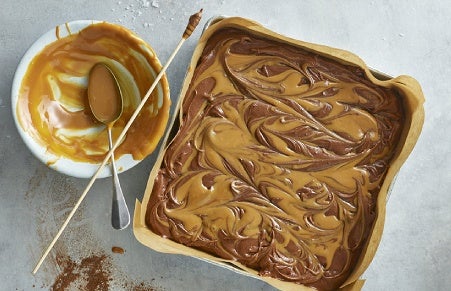 Top with the rest of the caramel in lines once again and then use a skewer to marble the caramel and brownie mixture slightly. Bake for 25-30 mins or until risen. The top should be a little crusty and the centre should wobble very slightly when you shake the tin. Let it cool completely in the tin, then cut into squares.
Have you tried making this delicious recipe yet?
Let us know by reviewing it below