Quite Easy
This recipe calls for 'room temperature butter' but what does that actually mean?! Room temperature butter is cool to the touch and about 18°C. You can test whether your butter has reached the right temperature by giving it poke it with your finger. The butter should be cool to touch and your finger should make an indent without sinking or sliding down into the butter.
We haven't yet mastered the art of controlling the icing sugar explosion that usually comes with making buttercream which is why Russian buttercream is one of our favourites to make. It takes just two ingredients to whip up this silky-smooth buttercream and can top both cupcakes and celebration cakes. 
 
Nutrition and allergy information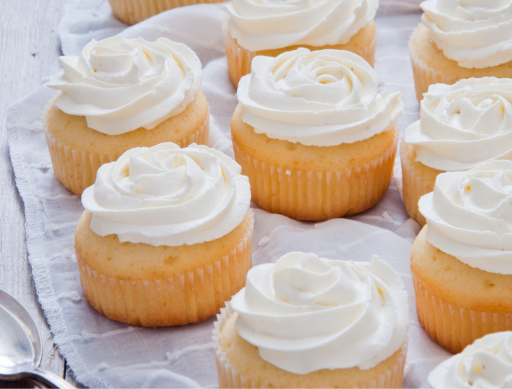 Be the first to leave a review!
---
Unsalted butter, at room temperature
Step 1 of 3
Put the butter into a bowl and use an electric whisk to beat for 5 minutes, or until light and pale.
Take your butter out of the fridge about 1 hour in advance to allow it to soften to room temperature. If the butter is too cold; it will produce a very dense buttercream and if the butter is too warm; the buttercream will split. 
 
Step 2 of 3
With the motor running, slowly pour in the condensed milk, a little at a time, beating until the mixture is smooth and uniform before adding more.
Step 3 of 3
Beat in the vanilla and salt until you have a light, fluffy buttercream texture. It is now ready to use on your favourite bakes.
Have you tried making this delicious recipe yet?
Let us know by reviewing it below