Quite Easy
Make a homemade dessert that's sure to have everyone talking with our tempting banoffee pie recipe. Classically delicious, it's a sure favourite of ours here at Carnation and is made with our own creamy Carnation Condensed Milk to make a smooth and golden caramel. An impressive party piece and an ever-popular dessert, you'll be forgiven for thinking that it's difficult to make, but our Banoffee pie recipe is actually incredibly straightforward!
Nutrition and allergy information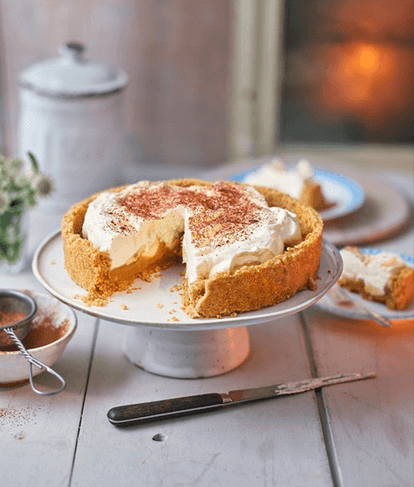 Delicious! I made this for my family who loved it, easy steps to follow, great results and would definitely use this recipe again!
---
Light digestive biscuits, crushed
Carton of whipping cream, whipped to soft peaks
Chocolate shavings or cocoa powder, to dust
20cm loose-bottomed cake tin
Step 1 of 4
Watch our quick video to see how quick and easy this Banoffee Pie really is! 
Step 2 of 4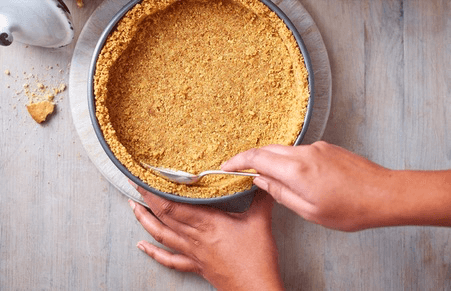 Put the crushed biscuits into a bowl with the melted butter. Mix it together thoroughly, then press the mixture into the base and sides of the tin. Chill for 10 minutes.
Has your base turned out too crumbly? Be sure to make sure it's well chilled before you go to the next step - you can chill in the freezer if you're short on time! 
Step 3 of 4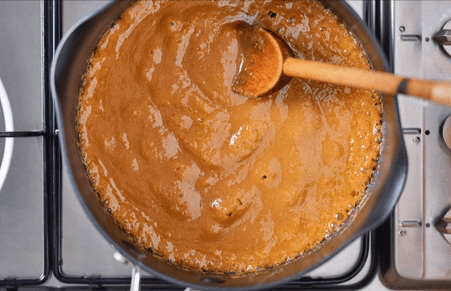 Place 75g butter and sugar into a heavy based, non-stick saucepan over a low heat, stirring all the time until the sugar has dissolved. Add the condensed milk and bring to a rapid boil for about a minute, stirring all the time for a thick golden caramel. Spread the caramel over the base, cool and then chill for 1 hour.
If your caramel's too runny, you probably didn't get it hot enough. The mixture needs to boil for 1 minute until it starts to thicken, but no more or it may catch and go grainy. To avoid it catching or going grainy, you should always use a heavy based, non-stick pan, keep stirring so it doesn't catch and make sure you use a timer!
 
Step 4 of 4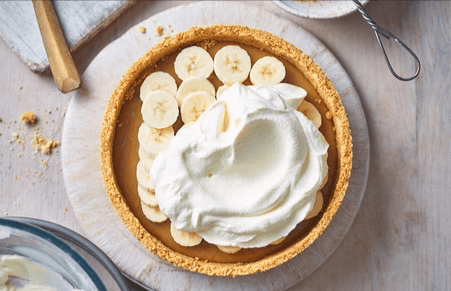 Carefully remove the pie from the tin and place on a serving plate. Slice the bananas and place on top of the caramel, top with the softly whipped cream. For the perfect finishing touch, dust with cocoa powder or use grated chocolate to decorate the banoffee pie. Chill until ready to serve.
Have you tried making this delicious recipe yet?
Let us know by reviewing it below