Super Easy
Easy peasy lemon squeezy! Sweet, creamy and lemony pots topped with a fresh mint syrup. A true taste of summer.
Nutrition and allergy information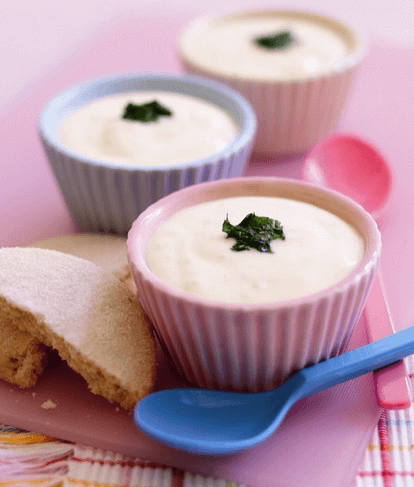 Awesome! I saw this recipe on the can. It's sooo zingy and creamy, I will certainly make this as ice-cream too!!
---
Finely grated zest and juice of 4 large unwaxed lemons
Step 1 of 4
Beat the cream to softly whipped peaks.
Step 2 of 4
Combine the lemon zest and juice with the condensed milk, the mixture should thicken.
Step 3 of 4
Fold the whipped cream into the condensed milk mixture until combined. Spoon the lemon cream into six small dishes or wine glasses and chill until ready to serve.
Step 4 of 4
To serve very finely chop the mint leaves and mix with a squeeze of lemon juice and the sugar (pound to a sauce with a pestle and mortar if you have one). Add a teaspoonful of the sweet mint sauce to each dish and serve curls of lemon zest and fine biscuits.
Try swapping the 4 lemons for 5 limes next time you make this!
Have you tried making this delicious recipe yet?
Let us know by reviewing it below