Super Easy
As it gets into Caramel Apple Crumble season, this is a good recipe to have up your sleeve for those cosy Autumnal nights. We've used a whole can of Sweetened Condensed Milk but you can adjust the amount based on how sweet you like it. For an extra smooth custard, you can give it a quick whizz with a handheld blender before serving. 
Nutrition and allergy information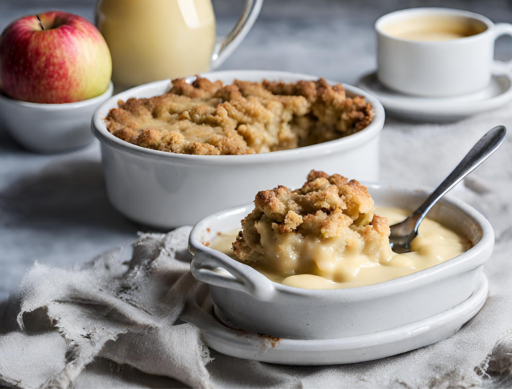 Be the first to leave a review!
---
Step 1 of 3
In a large mixing bowl, beat the eggs and custard powder together until smooth and well-blended.
Step 2 of 3
Add the vanilla and condensed milk and beat again until everything is combined. 
Step 3 of 3
Decant into a large saucepan and place over a medium heat. Add the milk whilst whisking continuously and bring to a gentle simmer. Continue to simmer until the mix has thickened, then remove from the heat.
When you think you've whisked enough, think again. Whisking stops lumps from forming and keeps your custard lump free. We like to use a sauce whisk for this but a regular whisk works just as well.  
Have you tried making this delicious recipe yet?
Let us know by reviewing it below