Millionaires Rice Crispy Cakes
Quite Easy
This is rice crispy cakes on another level – they'll be the first to go at the bake sale and snatched up so fast at birthday parties! Or you can make a load of new friends at work with these gorgeous bites…
Nutrition and allergy information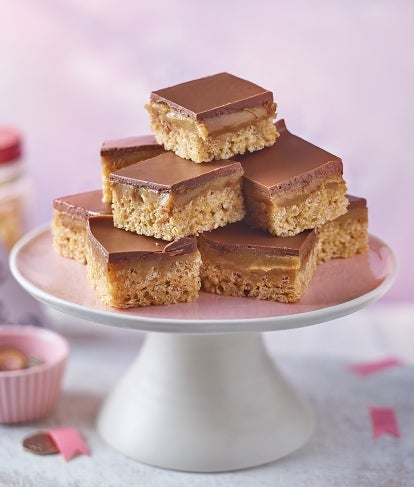 Be the first to review this recipe!
---
For the base and caramel:
Butter
For the topping:
Dark or milk chocolate
You will also need:
20cm (8in) brownie tin, lined with baking parchment
Step 1 of 5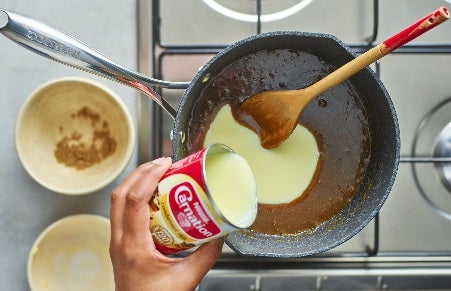 Heat the sugar and butter in a non-stick pan gently, stirring, until melted.  Add the condensed milk and bring to a rapid boil, stirring continuously.
Step 2 of 5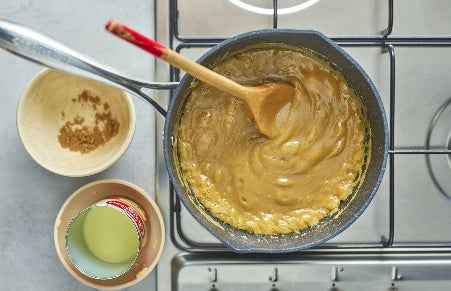 Cook the caramel for a minute or so or until the filling has thickened. 
Step 3 of 5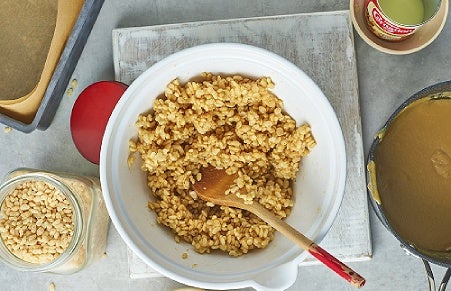 Put one third of the caramel into a large bowl and mix in the rice cereal. Press the mixture into the base of the tin and chill until set (about 15 minutes).  Reserve the caramel.
Step 4 of 5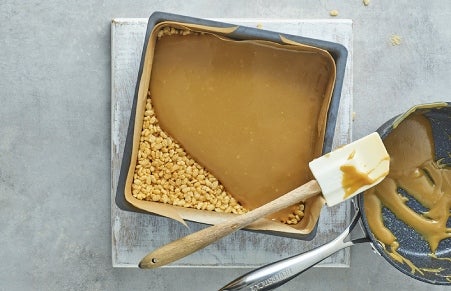 Pour the remaining caramel over the base. Cool, then chill until set.
If the caramel is very thick and cool, put it back on a gentle heat until it softens slightly.  This will make it easier to pour over the base. For salted caramel sprinkle the top with a few good pinches of flaky sea salt.
Step 5 of 5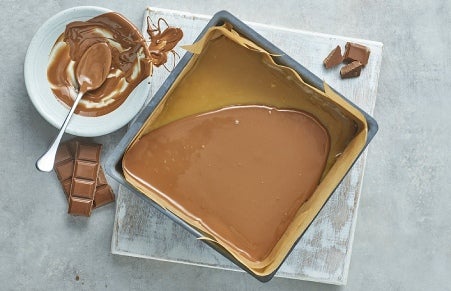 Melt the chocolate and spread over the caramel for the topping, then chill until set. 
Remove from the tin and cut into squares – dip your knife in hot water (then dry on kitchen towel) to make it easier to cut through the chocolate.
Keep in an airtight container in the fridge for 5 days.. if indeed it lasts that long!
Have you tried making this delicious recipe yet?
Let us know by reviewing it below