Millionaires Crispy Mini Bites
Super Easy
These are the mini version of our Millionaires Crispy Cakes - perfect for the end of a meal and great to share with big groups of friends and family!
Nutrition and allergy information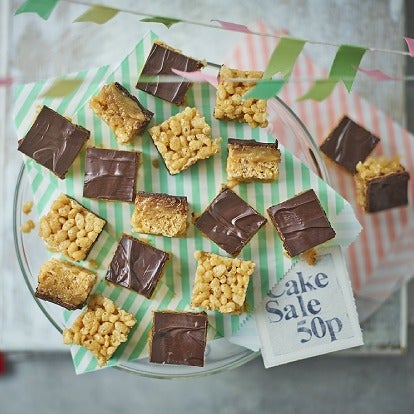 So easy! Super fast, super tasty! Loved by all the family!!
---
20x28cm (8x11in) cake tin, lined with baking parchment (with extra hanging over the sides)
Step 1 of 6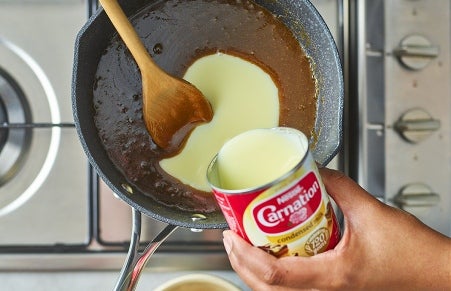 Heat the sugar and butter gently in a heavy-based, non-stick saucepan, stirring, until melted.  Add the condensed milk.
Step 2 of 6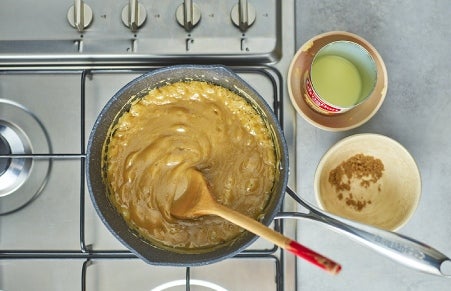 Bring the caramel to a rapid boil, stirring continuously. Cook for a minute or so or until the filling has thickened. 
Step 3 of 6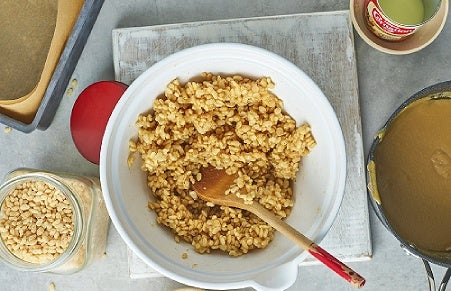 Put one third of the caramel into a large bowl and mix in the rice cereal. Press the mixture into the base of the tin and chill until set (about 15 minutes).  Reserve the remaining caramel.
If you have room in the freezer for the tin - this will speed up the chilling of this stage! 
Step 4 of 6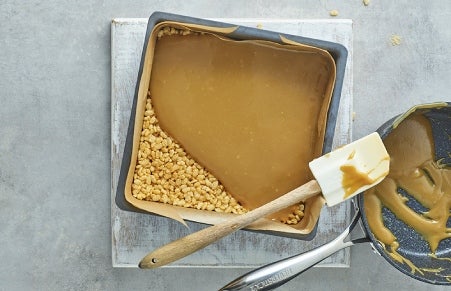 Pour the remaining caramel over the base. Cool, then chill until set.
If the caramel is very thick and cool, put it back on a gentle heat until it softens slightly.  This will make it easier to pour over the base. For salted caramel sprinkle the top with a few good pinches of flaky sea salt.
Step 5 of 6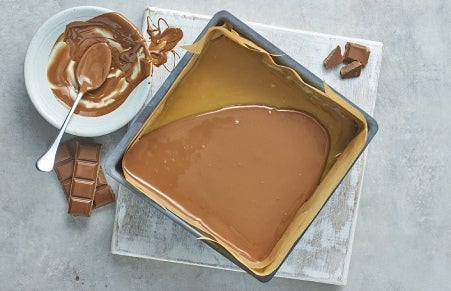 Melt the chocolate and spread over the caramel for the topping.
Step 6 of 6
Chill until set.  Remove from the tin and cut into squares – dip your knife in hot water (then dry on kitchen towel) to make it easier to cut through the chocolate. 
Keep in an airtight container in the fridge for 2-3 days.. if indeed it lasts that long!
Have you tried making this delicious recipe yet?
Let us know by reviewing it below