Bit Tricky
Our ultimate fudge is one of our oldest and most treasured recipes. Loved through the generations, it makes a great homemade gift for your family and friends. Made with our delicious Carnation Condensed Milk, this fudge recipe promises to be your creamiest yet.
Nutrition and allergy information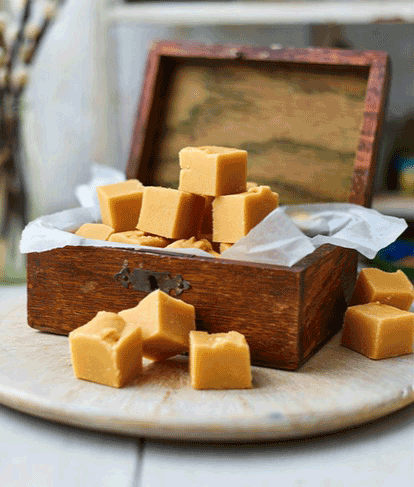 'Best tasting fudge ever! If you follow the instructions to the letter it is the best fudge you'll ever make. It's so easy too!'
---
You will also need...
20cm square tin lined with baking parchment
Step 1 of 6
Watch our quick video to see how to make our Ultimate Fudge!
Step 2 of 6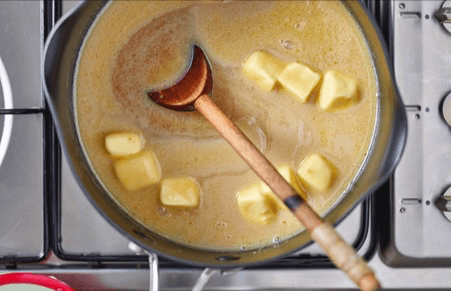 Place the ingredients into a large non-stick saucepan and melt over a low heat, stirring until the sugar dissolves.
Step 3 of 6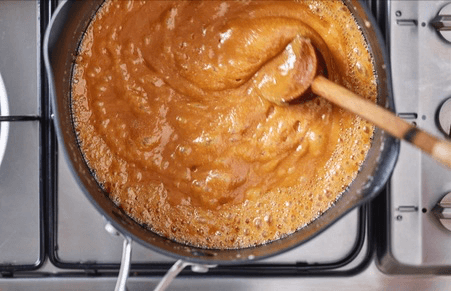 Bring to a steady boil for 10-15 minutes, stirring continuously and scraping the base of the pan to prevent it from catching. 
The mixture should reach 113-115°C on a sugar thermometer if you have one.  If you don't you can drop a little mixture into a bowl of ice cold water - if it forms a soft, round ball that doesn't stick to your fingers then it should be ready.
Step 4 of 6
Remove the fudge from the heat and leave to cool for 5 minutes. 
If you want to add other ingredients and flavours - add them before you start beating the fudge. After cooling try mixing in nuts, natural flavourings or chocolate chip for added texture and flavour that will make your fudge utterly delicious.
Step 5 of 6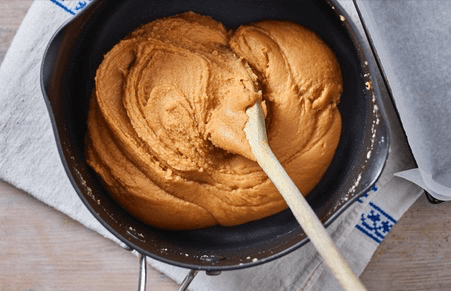 Beat the mixture until it just loses it's shine and becomes very thick (this should take about 5-10 minutes).  The longer you beat once it starts to thicken then the more crumbly the final fudge will be.  If you like it smooth - beat it only until comes away from the sides of the pan and sticks well to the spoon.
Step 6 of 6
Press into the prepared tin with the back of a spoon and leave to set before cutting into squares.
The fudge will keep for up to 2 weeks in an airtight container at room temperature.
Have you tried making this delicious recipe yet?
Let us know by reviewing it below