Quite Easy
This is our version of the classic American Key Lime Pie, which traditionally uses limes from the Florida Keys and has a crumbly biscuit base. Don't worry though – you can use any kind of lime for our easy Key Lime Pie recipe! The sweetness of Carnation Condensed Milk balanced with zingy limes is sure to tempt the taste buds.
Nutrition and allergy information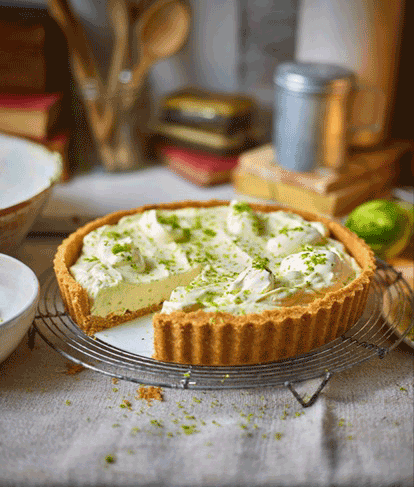 Gorgeous! I have made this several times and everyone is really amazed when I tell them how easy it is to make!
---
Finely grated zest and juice of 5 large limes (10tbsp or 150ml)
*Recipe is based on 70% fat buttery baking spread.
You will also need...
23cm (9in) round, fluted, loose-bottomed tart tin.
Step 1 of 4
Watch our quick recipe video to see how easy it is to make our Key Lime Pie!
Step 2 of 4
Mix the crushed biscuits with the melted baking spread in a bowl and press the crumbs into the base and up the sides of the tin. Chill for ten minutes.
Step 3 of 4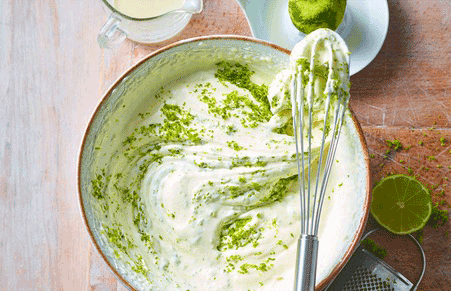 Using a balloon whisk, mix the condensed milk and cream until combined, then add the lime juice and the majority of the zest (it will thicken!). Pour onto your biscuit base and chill for at least 1-2 hours.
This Key Lime Pie recipe can also be made with lemons – replace the five limes with four lemons for a lovely fresh twist. Or, try gingernut biscuits in the base they go beautifully with the tangy lime.
Step 4 of 4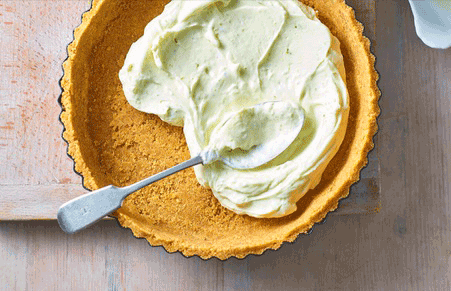 Remove the pie from the tin and place on a serving plate. As the perfect finishing touch to your key lime recipe, decorate with the spoonfuls of crème fraiche and the rest of lime zest and serve.
Have you tried making this delicious recipe yet?
Let us know by reviewing it below