Super Easy
This comes together in only 10 minutes and the result is a rich, silky smooth chocolate sauce that you can dip just about anything in (…within reason). Try drizzled over cut up apples for a satisfying chocolate crunch or use as a dipping sauce for our Cinnamon Churros . The possibilities are endless!
Nutrition and allergy information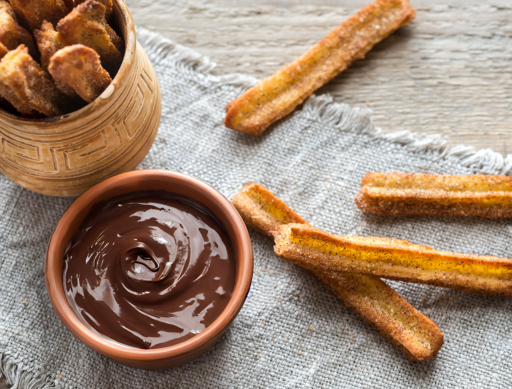 Be the first to leave a review!
---
Step 1 of 3
Add the chocolate, condensed milk, milk, and vanilla extract to a large saucepan over a low heat.
Step 2 of 3
Heat everything slowly at a low temperature, stirring regularly.
Adding a teaspoon of coffee powder during the melting stage can help enhance the chocolatey flavour without adding a obvious coffee taste. The bitterness of coffee balances the sweetness of chocolate whilst adding another layer to the chocolate flavour, making it more complex and intense.
Step 3 of 3
When everything is just about melted together, add in the tablespoon of butter. Stir until the butter is melted and the sauce is smooth and glossy. 
Have you tried making this delicious recipe yet?
Let us know by reviewing it below