Quite Easy
Perfect for a party our truly British cheesecake makes a great centre piece - and takes no time to make!
Nutrition and allergy information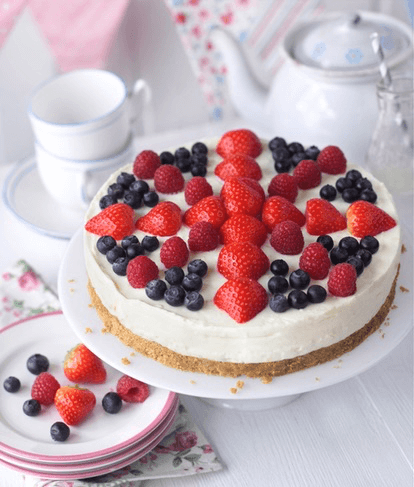 Be the first to review this recipe!
---
Light digestive biscuits, crushed
Mixed summer berries, to decorate
20cm (8 inch) loose-bottomed cake tin
Step 1 of 3
Tip the crumbs into a bowl, add the baking spread and mix in. Spoon the crumbs into the tin and press down. Chill for 10 minutes.
Step 2 of 3
Pour the condensed milk into a large bowl. Add the light cheese and whisk together. Mix in the lemon juice (watch it thicken!). Pour into the tin. Chill for 2-4 hours or until set.
Step 3 of 3
To serve, take the cheesecake out of the tin and place onto a plate. Decorate the cheesecake with the berries in the style of a Union Jack before serving.
Have you tried making this delicious recipe yet?
Let us know by reviewing it below