Super Easy
The majestic Milo Dinosaur is almost as impressive to behold as it is to taste. A smooth and creamy chocolate drink crowned with a colossal eruption of Milo powder. You'll find it at mamaks (street stalls), kopitiams (local cafes), hawker stalls and restaurants through many Southeast Asian countries, especially Malaysia and Singapore, who share the legacy of its origin.
Nutrition and allergy information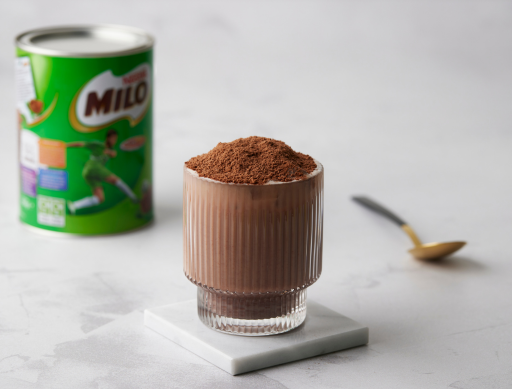 Such a simple and easy recipe that took me back to a wonderful time when I first had this refreshing drink strolling along Clarke...
---
Step 1 of 3
Add 5 tsp Milo, Sweetened Condensed Milk and boiling water to a glass and mix well to combine. If you don't want any lumps, mix a couple of tablespoons of hot water with the Milo first to form a paste before adding the rest of the water.
Step 2 of 3
Fill the rest of the glass with ice​ and add the semi skimmed milk.
Step 3 of 3
Top with the remaining 1 tsp Milo to create your dinosaur and enjoy!
Have you tried making this delicious recipe yet?
Let us know by reviewing it below