Super Easy
Immerse yourself in rich and luxurious flavour with our Anjeer Halwa recipe. This traditional Indian dessert is great for Diwali celebrations or if you're looking to make a dish that's sure to impress dinner party guests. And, despite what you may think, this delicious dish is surprisingly easy to make. Made from dried figs and almonds, its dense texture makes this Anjeer Halwa recipe a decadent dessert.
Nutrition and allergy information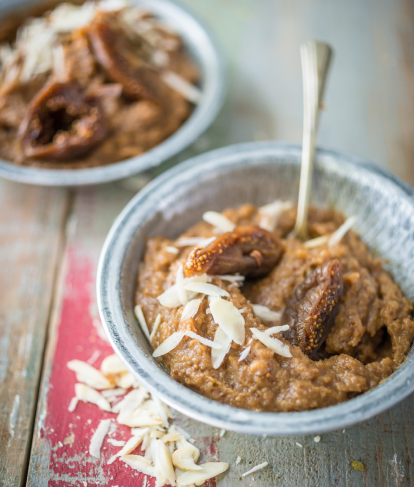 Be the first to review this recipe!
---
Blanched almonds cut into slivers
Dried figs, chopped into bits
Heavy bottomed pan or Karahi
Step 1 of 3
Soak fig bits in warm milk for an hour. Grind to a paste.
Step 2 of 3
Heat ghee in a karahi or heavy bottomed pan. Add the condensed milk and fig paste, cook on medium heat, stirring constantly till it leaves the sides.
Step 3 of 3
Serve warm, scattered with chopped almonds.
 Try adding in unsalted chopped cashew nuts and pistachios for an extra tasty dessert. 
Have you tried making this delicious recipe yet?
Let us know by reviewing it below