Quite Easy
When Colin met Carnation. We know it's unlikely that you've got any Colin the Caterpillar cake left over, but on the off chance you do – have we got the recipe for you! We've taken two absolute classics and combined them to make the ultimate Colin-offee Pie. A chocolatey Colin base, topped with gooey Carnation Condensed Milk caramel, bananas, and whipped cream to top the whole thing off. A delicious treat!
Nutrition and allergy information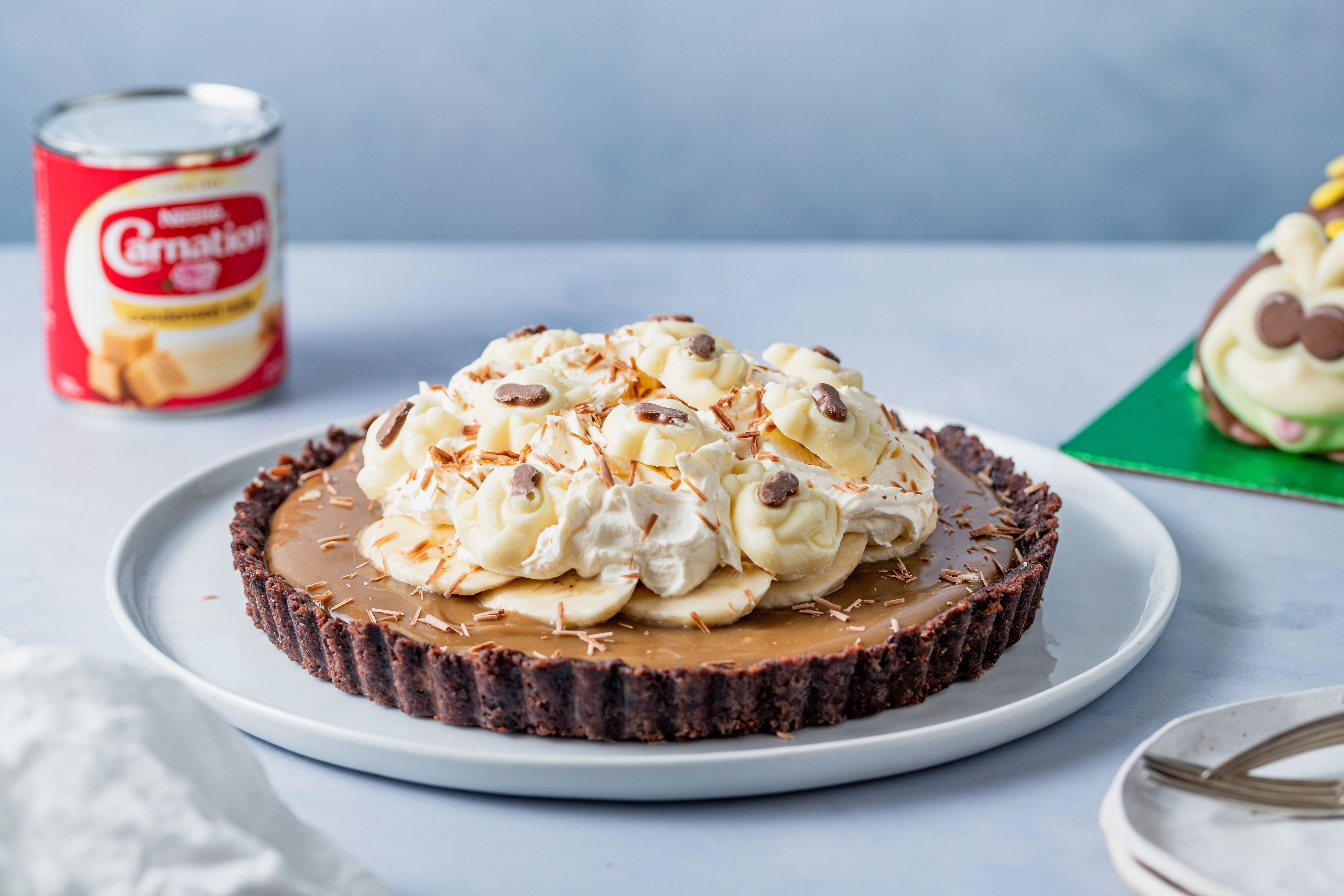 Be the first to leave a review!
---
Buttery baking spread , melted

 
All products are available in-store at M&S or online via Ocado
Whipping cream, whipped to soft peaks
20cm loose-bottomed fluted tin
Step 1 of 7
Preheat the oven to 180°C, (160°C for fan ovens), Gas Mark 4.
Step 2 of 7
Add the cake crumbles to a lined baking sheet and bake for 10-15 minutes until the crumbles have dried out. Leave to cool then pulse in a food processor until they resemble a chunky crumb.
Step 3 of 7
Put the cake crumbs into a bowl with the melted butter. Mix it together thoroughly, then press the mixture into the base and sides of the tin. Chill for 10 minutes.
Step 4 of 7
Place 75g butter and sugar into a heavy based, non-stick saucepan over a low heat, stirring all the time until the sugar has dissolved.
Step 5 of 7
Add the condensed milk and bring to a rapid boil for about a minute, stirring all the time until you get a thick golden caramel.
Step 6 of 7
Spread the caramel over the base, cool and then chill for 1 hour.
Step 7 of 7
Carefully remove the pie from the tin and place on a serving plate. Slice the bananas and place on top of the caramel. Top with the softly whipped cream and a dusting of cocoa powder.
Have you tried making this delicious recipe yet?
Let us know by reviewing it below