Quite Easy
Only 4 ingredients and no fuss. A creamy, zesty, sharp and gorgeous lemon tart. Chill the finished tart for 1 hour minimum or more if you want to make it in advance.
Nutrition and allergy information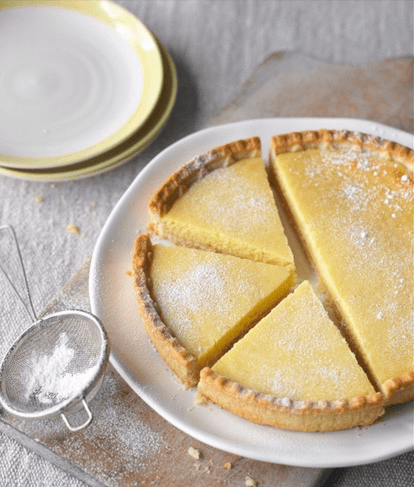 Simple but delicious! Absolutely love this tart made it loads of times super simple to make but tastes amazing.                  ...
---
Step 1 of 4
Preheat the oven to 180°C (160°C for fan ovens), Gas Mark 4.
Step 2 of 4
Place the pastry case in the foil onto a baking sheet.
Step 3 of 4
Mix the condensed milk with the egg yolks and then add the lemon zest and juice (it should thicken). Pour the mixture into the pastry base. Bake for 20 minutes. Remove from the oven and allow to cool. Then chill well for atleast 1 hour.
Step 4 of 4
Serve in slices with raspberries and half fat crème fraîche if you like!
Have you tried making this delicious recipe yet?
Let us know by reviewing it below