Super Easy
A rich and decadent chocolate fudge brownie recipe is one that every baker should add to their repertoire. This recipe has really simple ingredients, so if you keep a can of Carnation Caramel and some good quality chocolate in your cupboard, you're only ever about 45 minutes away from fudgy brownie heaven! 
 
Nutrition and allergy information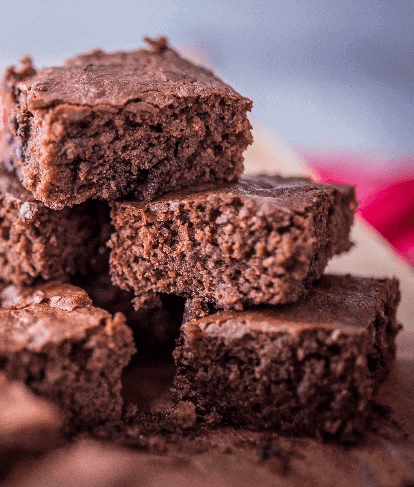 So easy! First time I've ever made brownies and they were so easy and so yummy!
---
Chopped dark chocolate (we like 70% cocoa solids)
You will also need...
20cm square baking tin, lined with baking parchment.
Step 1 of 3
Preheat the oven to 180°C (160°C for fan ovens) or Gas Mark 4. Scoop the caramel into a microwavable bowl and tip in 200g of the chopped chocolate. Microwave on full power for 30 seconds, stir and repeat. Pour in the oil and sugar and mix well.
Make sure you adjust your oven down to the correct temperature if it is a fan oven.
Step 2 of 3
Gently mix in the eggs and then fold in the flour. Stir into a smooth glossy consistency, then tip in the remaining chopped chocolate. Mix well and pour into a lined baking tray.
Step 3 of 3
Place in the centre of the oven and bake for 40-45 minutes until firm to the touch and a thin papery top has formed on the brownies. If you insert a skewer it should come out clean or with a sticky crumb rather than wet brownie mixture.
Now you've made this try something different with our Chocolate Fudge Brownie recipe and add 150g of chopped walnuts to the mixture. 
Have you tried making this delicious recipe yet?
Let us know by reviewing it below