Banoffee Millionaires Shortbread
Quite Easy
These are best eaten the day you make them - if you want them to keep for longer swap fresh banana for dried banana chips which you can find in the bigger supermarkets with all the other dried fruit.
Two incredible sweet treats collide here in our recipe which celebrates the best things about Banoffee and Millionaires... a crumbly biscuit base, smooth creamy caramel, fresh bananas and chocolate...mmmm Great for any occasion!
Nutrition and allergy information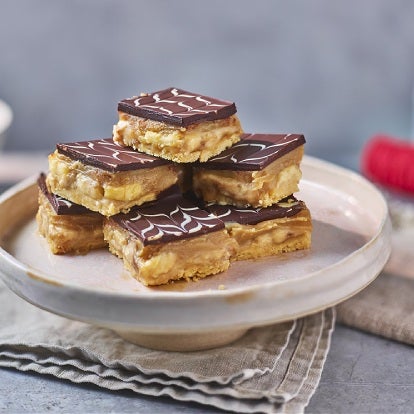 Be the first to review this recipe!
---
Shortbread biscuits, crushed
20cm (8in) brownie tin, lined with baking parchment
Step 1 of 6
Combine the crushed biscuits and the melted butter, press into the tin. Chill for 20 mins.
Step 2 of 6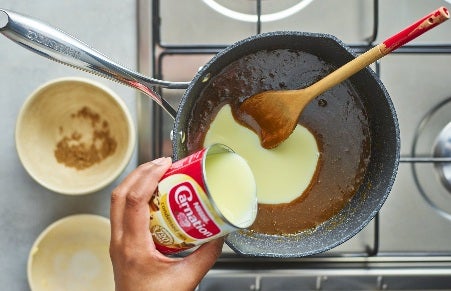 Heat the sugar and remaining butter in a non-stick pan gently, stirring, until melted. Add the condensed milk and bring to a rapid boil, stirring continuously. 
Step 3 of 6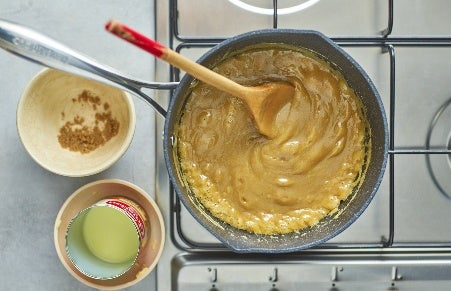 Cook for a minute or so or until the filling has thickened.
Step 4 of 6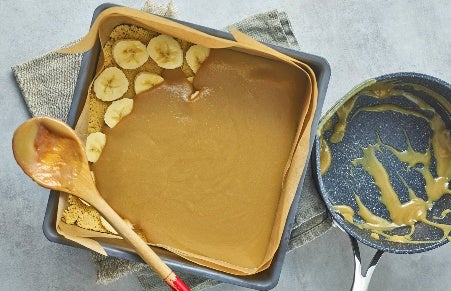 Slice the bananas and place onto the biscuit base. Pour the caramel over the bananas. Cool, then chill until set.
Step 5 of 6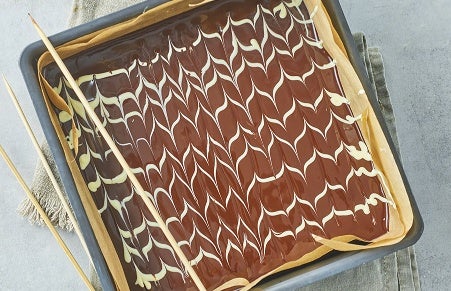 Melt the chocolate in separate bowls. Pour the dark chocolate over the caramel and then add spoonfuls of the melted white chocolate. Swirl together with a spoon for a marbled effect.
Step 6 of 6
Chill until set. Remove from the tin and cut into squares – dip your knife in hot water (then dry on kitchen towel) to make it easier to cut through the chocolate.
Have you tried making this delicious recipe yet?
Let us know by reviewing it below