Raspberry White Chocolate Cheesecake
Super Easy
This delicious white chocolate raspberry no bake cheesecake is perfect for all sunshiny get togethers!
Nutrition and allergy information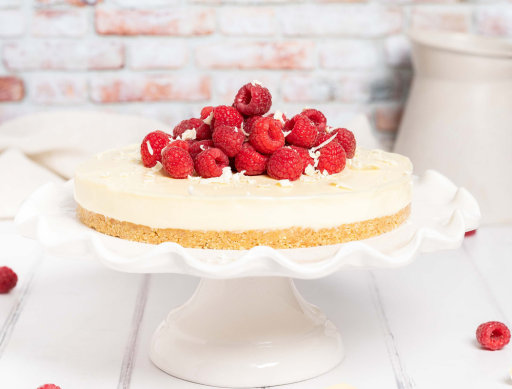 Fabulous Cheesecake, easy to make, a winner all round in my house. Everyone loved it.
---
White chocolate, melted and cooled slightly
Extra grated white chocolate, for decoration
20cm spring form cake tin
Step 1 of 3
Mix the biscuits and melted butter together, then press into the base of the tin. Place in the fridge to cool whilst making the cheesecake filling.
Step 2 of 3
In a mixing bowl, beat the cream cheese until smooth. Add the condensed milk, lemon and vanilla and beat until smooth. Mix in the melted chocolate, then pour over the biscuit base. Chill to set for a few hours or overnight.
Step 3 of 3
When ready to serve, decorate with raspberries and some extra grated white chocolate. Enjoy!
Have you tried making this delicious recipe yet?
Let us know by reviewing it below