Super Easy
Keep a pot of this in your fridge at all times and you'll never be stuck for something sweet. Add a teaspoon to coffee, or drizzle over anything from pancakes to bundt cakes.  
Nutrition and allergy information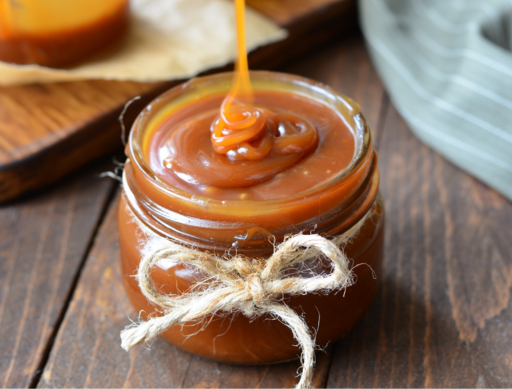 Be the first to leave a review!
---
Step 1 of 4
Combine sugar and water in a medium, heavy-duty saucepan; cook over low heat, stirring occasionally, until mixture comes to a boil. 
Adding a drop of lemon juice to the pan once the sugar has dissolved can help stop the sugar crystallising once you bring the mix to the boil.
Step 2 of 4
Continue to boil, without stirring, for 10 to 14 minutes, tilting pan occasionally to keep colour even until mixture turns a deep caramel colour. Remove from heat.
Once the mixture has come to the boil, don't be tempted to stir it (no matter strong the urge!). The agitation can cause crystallisation which is where the sugar turns back into crystals and becomes hard and cloudy. 
Step 3 of 4
Stir in sweetened condensed milk (the mixture will foam up – don't worry!); do not scrape sides of pan. Add half the butter in increments, stirring well after each addition then stir in remaining butter and vanilla extract until smooth.
Step 4 of 4
Store in an airtight container in the fridge for up to a week.
Have you tried making this delicious recipe yet?
Let us know by reviewing it below