Super Easy
This delicious recipe combines two of our favourite flavours, Key Lime Pie and Fudge! Creamy yet refreshing, this recipe is great for sharing, gifting or just as a treat.... So what are you waiting for?
Nutrition and allergy information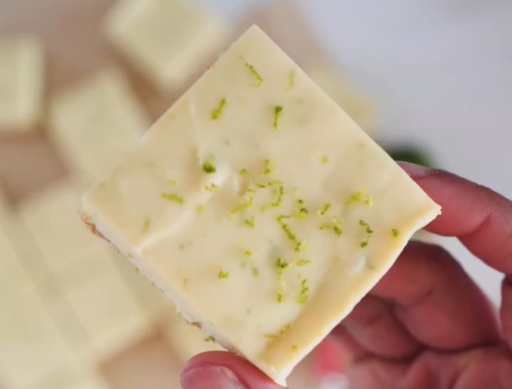 Be the first to leave a review!
---
Zest of 3 limes, plus extra to decorate 
Step 1 of 3
Blitz biscuits and mix with melted butter. Press into 8"x8" lined tin. Bake at 180C/350F for 8 minutes (optional but helps the crust not be crumbly)
Step 2 of 3
Melt chocolate and condensed milk together until smooth. Add in the zest and juice, mix thoroughly then spoon and level over biscuit base.
Step 3 of 3
Chill overnight before cutting into squares. Enjoy!
Have you tried making this delicious recipe yet?
Let us know by reviewing it below