Super Easy
This recipe is nearly as old as Carnation itself! A Scottish favourite similar to fudge but with a delicious crumbly texture.
Nutrition and allergy information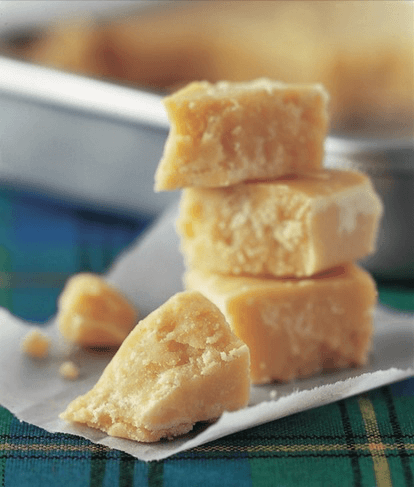 I only ever use this recipe! I love this recipe over time I learnt the most important thing to do is make sure to add the sugar...
---
20cm square cake tin, lined with baking parchment
Step 1 of 3
In a large non-stick pan, melt the butter with the milk. Slowly add the sugar and boil briskly for 4 minutes.
Step 2 of 3
Gradually stir in the condensed milk making sure that it doesn't stick to the bottom of the pan. Bring back to the boil for approximately 20 minutes, stirring regularly, until the mixture is thick and a honey caramel colour. Take care while the mixture boils as the tablet will be VERY hot!
To test to see if the tablet is ready drop a small amount into a bowl of ice cold water - if you can pick up some of the mixture and form a soft ball in your fingers its ready.  Just be careful it will still be quite hot!
Step 3 of 3
Remove the pan from the heat leave to cool for 5 minutes, then beat until set. Pour into the tin and leave to set fully then remove from the tin and cut into squares.
Have you tried making this delicious recipe yet?
Let us know by reviewing it below