Christmas Wreath Cupcakes
Quite Easy
Get creative with your wreath decorations, try more, smaller bows or using star or snowflake cutter shapes.
Nutrition and allergy information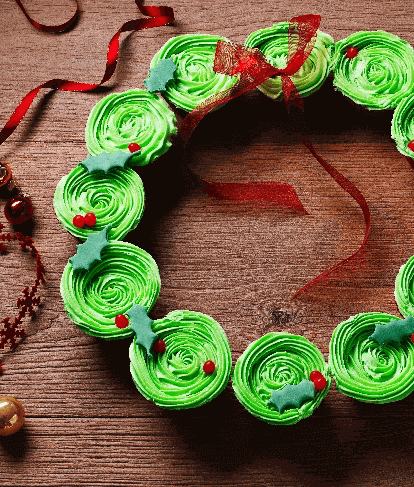 Be the first to review this recipe!
---
Few drops vanilla extract
Ready to roll green icing
*Recipe is based on 70% fat buttery spread
12 hole muffin tin and muffin cases, small holly or leaf cutter 30cm piece of gift ribbon, tied in a bow
Step 1 of 3
Preheat oven to 180°C (160°C for fan ovens), Gas Mark 4.
Step 2 of 3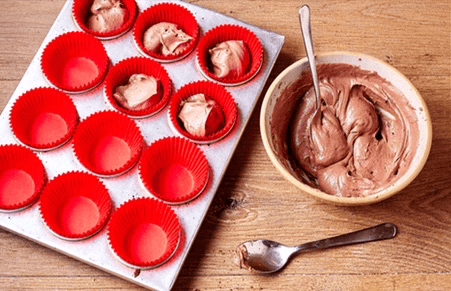 Place the flour, cocoa powder, 250g Carnation condensed milk, egg and ½tsp vanilla, 85g buttery baking spread and baking powder into a bowl.
Step 3 of 3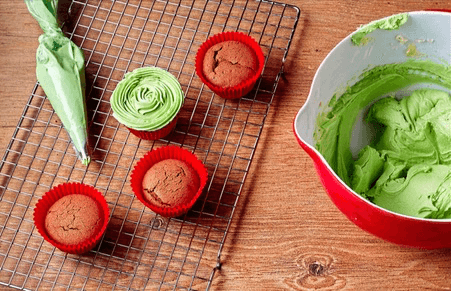 Beat icing sugar, remaining buttery baking spread, vanilla and green colouring, with enough condensed milk to make a thick icing. Pipe in a spiral from the middle of the cake outwards making sure you cover the edge of the cupcake case.
Have you tried making this delicious recipe yet?
Let us know by reviewing it below