No-Bake White Chocolate and Lemon Cheesecake
Quite Easy
Carnation's delicious cheesecake gets its sweetness from white chocolate, zestiness from lemons and its sublimely creamy texture from the Carnation condensed milk.Chill the cheesecake for 2-3 hours or overnight for best results.
Nutrition and allergy information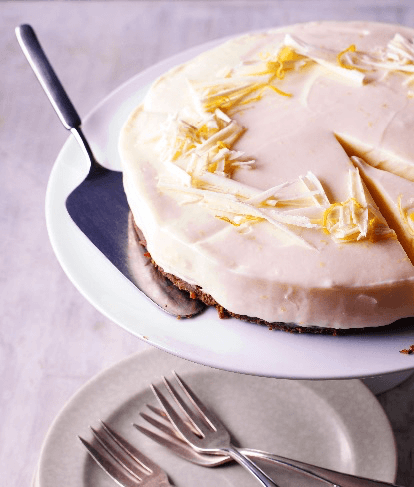 Be the first to review this recipe!
---
Chocolate chip cookies, finely crushed
Finely grated zest and juice 2 lemon
White chocolate, broken into pieces
White chocolate shavings and lemon zest
20cm spring form cake tin
Step 1 of 4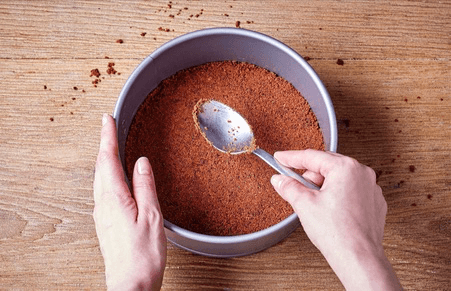 Melt the butter in a pan, then add the crushed cookies, stir until the chocolate is slightly melted. Press into the base of the tin and chill for 10 minutes.
Step 2 of 4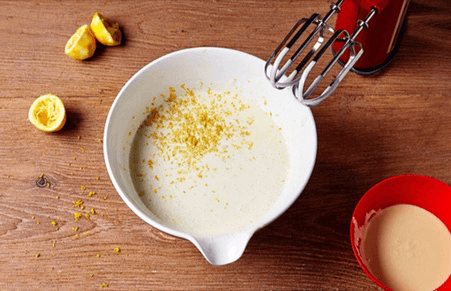 Meanwhile, melt the chocolate in a bowl, over a pan of simmering water, stirring occasionally until melted (or place in a microwavable bowl and cook for 30 seconds at a time, until melted). Allow to cool slightly.
Step 3 of 4
Pour the condensed milk into a large bowl. Add the cream cheese and lemon juice and whisk together with an electric hand held mixer, until smooth. Whisk in the zest, then stir in the white chocolate until well combined.
Step 4 of 4
Pour the mixture over the set biscuit base, smooth over the top slightly. Place in the fridge and chill until set, turn out of tin to serve and decorate with white chocolate curls and lemon zest.
Have you tried making this delicious recipe yet?
Let us know by reviewing it below