Quite Easy
These brownies are very chocolatey, slightly chewy with a slightly squidgy middle and a lovely crisp flaky top!
This is our classic fudgy chocolate brownies - but they can easily be adapted if you want to include chopped walnuts, pecans or chunks of vegan white or milk chocolate.  Simply stir them through the brownie mixture in step 5 with the dark chocolate.
Nutrition and allergy information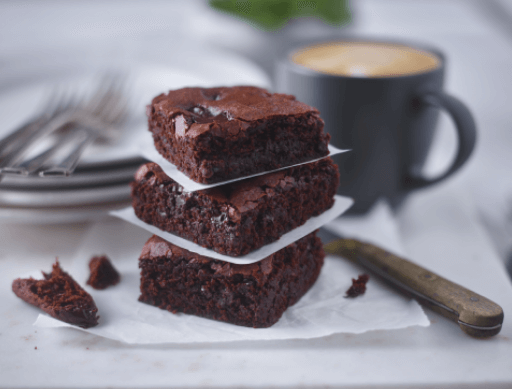 Be the first to review this recipe!
---
Dark chocolate, chopped into small chunks
Vegan milk alternative (unsweetened)
22cm brownie tin, lined with baking parchment
Step 1 of 8
Preheat the oven to 180°C (160°C for fan ovens), Gas Mark 4.
Step 2 of 8
Melt 150g of the chocolate in a microwave gently in short bursts, keeping the rest of the chocolate to fold into the mixture later.
Step 3 of 8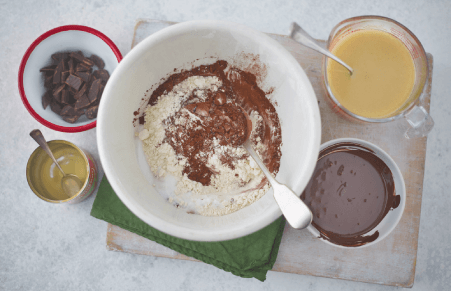 Mix the dry ingredients in a large bowl.
Step 4 of 8
Mix the wet ingredients in a separate bowl, add the melted chocolate then pour everything into the flour mixture and mix until combined (it will be quite thick that's fine!).
Step 5 of 8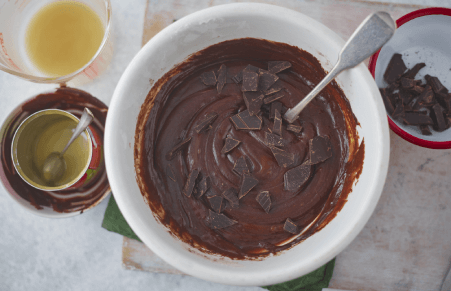 Mix in the remaining chopped chocolate.
Step 6 of 8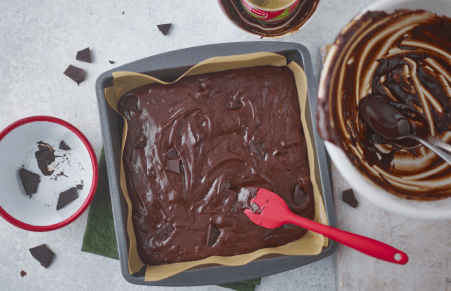 Spoon the mixture into the prepared tin and bake for about 35 minutes or until the brownie is cooked in the centre (a knife should come out with a moist crumb but not wet batter).
Step 7 of 8
Leave the brownies to cool in the tin for 5 minutes before transferring to a wire rack.
Step 8 of 8
Serve while still warm with some vegan ice cream.
Have you tried making this delicious recipe yet?
Let us know by reviewing it below