Easy Salted Caramel and White Chocolate Fudge
Quite Easy
A tasty delight, that's so easy to make! Perfect for a homemade gift!
Nutrition and allergy information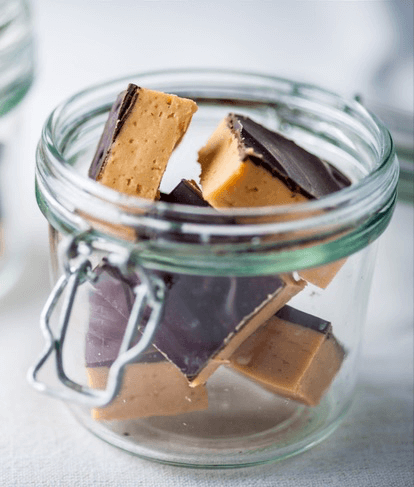 Tastes amazing! This fudge is so easy to make and tastes so good :)
---
20cm square tin lined with baking parchment
Step 1 of 3
Place the white chocolate into a bowl and microwave gently in short bursts until melted, stirring occasionally. When melted add the caramel and salt and stir thoroughly. As you stir, the mixture will thicken.
Step 2 of 3
Tip the warm mixture into a greased baking tray and spread evenly. Place in the fridge for 2 hours until set (or you can set it in the freezer for super speediness!).
Step 3 of 3
Melt the dark chocolate in the microwave and pour over the fudge (if its been in the freezer work quickly to smooth it over as it will set very quickly). Smooth over the top and leave to set then cut into squares.
Have you tried making this delicious recipe yet?
Let us know by reviewing it below