Chocolate Brigadeiros from Brazil
Quite Easy
Classic Brazilian sweets that are simple to make and wonderful to share.
Nutrition and allergy information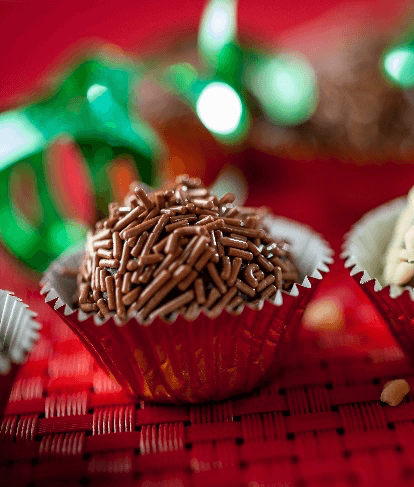 Delicious! I'm so glad i decided to make these, they are so yummy! I rolled mine in desiccated coconut delicious… no other word!
---
Chocolate sprinkles or chopped nuts
*Recipe is based on 70% fat buttery spread
Step 1 of 3
Place a non-stick saucepan over a medium heat. Add the buttery baking spread and when melted, add the Carnation Condensed Milk, bringing to a slow boil. Mix the cocoa powder with water until dissolved and smooth. Add the mixture to the saucepan and stir through
Step 2 of 3
Bring to a medium boil for about 15 minutes stirring constantly so that it doesn't catch. Make sure you reach the corners. The mixture should be thick enough so that when you draw a spoon through it, it will divide and hold its shape.
Step 3 of 3
Pour into a shallow bowl and chill in the fridge for about 30 minutes until set. Roll a little mixture into a ball and then roll in chocolate sprinkles or chopped nuts. Repeat the process until you have used all the mixture.
If your mixture hasn't set enough to roll after 30 minutes put it back into the pan and boil for a little longer.
Have you tried making this delicious recipe yet?
Let us know by reviewing it below